Learn To Perform
Interested in Joining Us?
Samba Espirito is a not for profit band influenced by Brazilian, African & other world musical styles & put together to give the local community, the opportunity to experience the energy of playing carnival music, and to learn to perform it for others to enjoy.
Performing Across The North West of England
Interested In Joining Us?
Depending on the drum balance of the band, we do introduce new members periodically. No experience is required to join the band. So if you you have the following attributes;
A good level of fitness/energy

A great sense of rhythm

Positive enthusiasm in buckets
Are interested in learning

A desire to have lots of fun

Able to attend weekly rehearsals and able to perform at events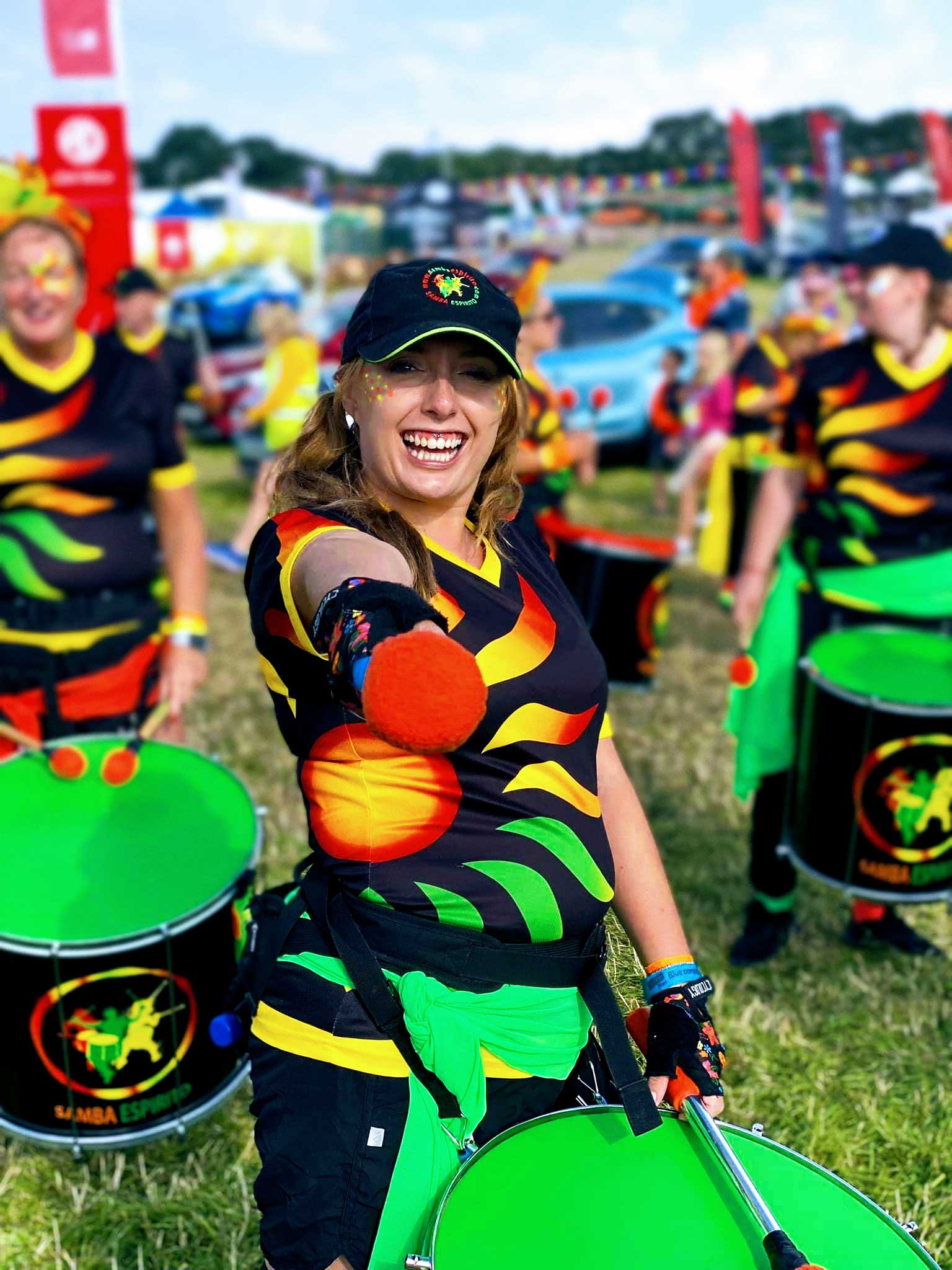 Then you will fit right in & we would love to hear from you!
We rehearse in Halton near Lancaster every Thursday evening (6.45 – 9.30pm) and perform across the North West of England. Most of our gigs will take place at the weekend and so there is a time commitment for you to consider, if you'd like to be a member of the band. (We have approx 2 gigs per month from April – July and the one a month at other times of the year).
We lend you all the equipment & drums initially, but after 5 months you do need to purchase your own, through ourselves.
Love Every Minute Of It
What our band members say…
Everyone Welcome
Apply To Join Us