Samba Drumming Band With A Difference
Samba Espirito is a band influenced by Brazilian, African & other world musical styles & put together to give the local community, the opportunity to experience the energy of playing carnival music, and to learn to perform it for others to enjoy. We are a samba drumming band based in Halton near Lancaster.
During Samba Espirito performances, exhilarating samba-reggae tunes are played on five different types of drum. The result is an exciting, colourful & lively performances that makes fans wherever they go!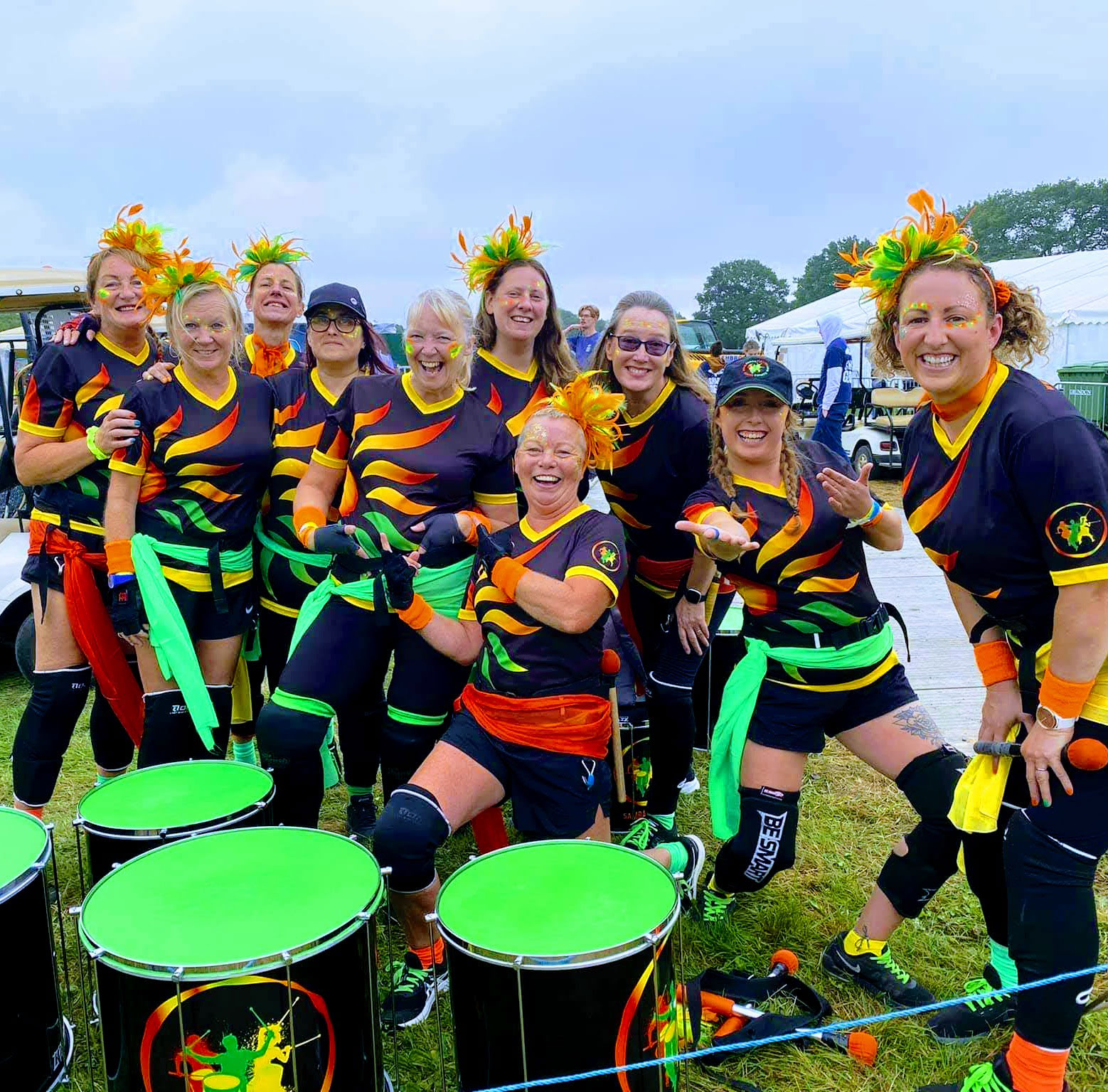 Exhilarating Samba-Reggae
A Little More About Samba Espirito
Samba Espirito was founded by the three Directors, Helen Eastwood, Stephen & Karen Dickinson, who have between them over 17 years' experience of playing & performing at some of the world's biggest & most famous carnivals.
Notting Hill Carnival, London

The Fête de la Musique, Paris
The Fête de la Musique, Paris